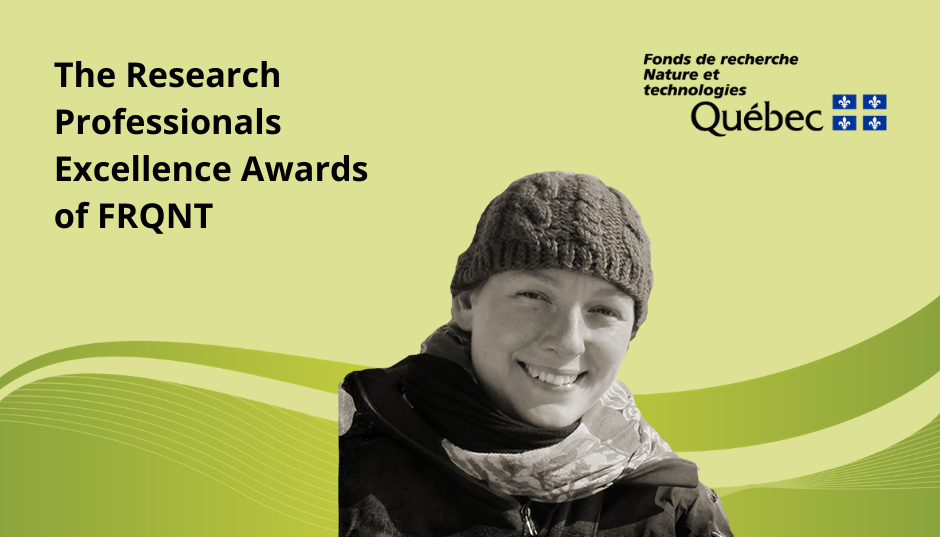 2nd prize: Cindy Grant, Université Laval
Cindy Grant graduated in oceanography and have acquired 17 years' research experience in benthic communities—the organisms that live on the ocean floor. She had the opportunity to work in arctic and tropical waters and the local St. Lawrence system.
In addition to conducting research projects and supporting students, Ms Grant also had the honour of coordinating the Notre Golf project: an intersectoral innovation network on the socioecological environment of the Gulf of St. Lawrence.
Highly aware of the importance of knowledge communication and transfer, she was involved in organizing a number of scientific communication events, including science bars, seminars and facilitation activities and co-planned the fourth edition of the World Conference on Marine Biodiversity, a major symposium held in Montréal in May 2018.