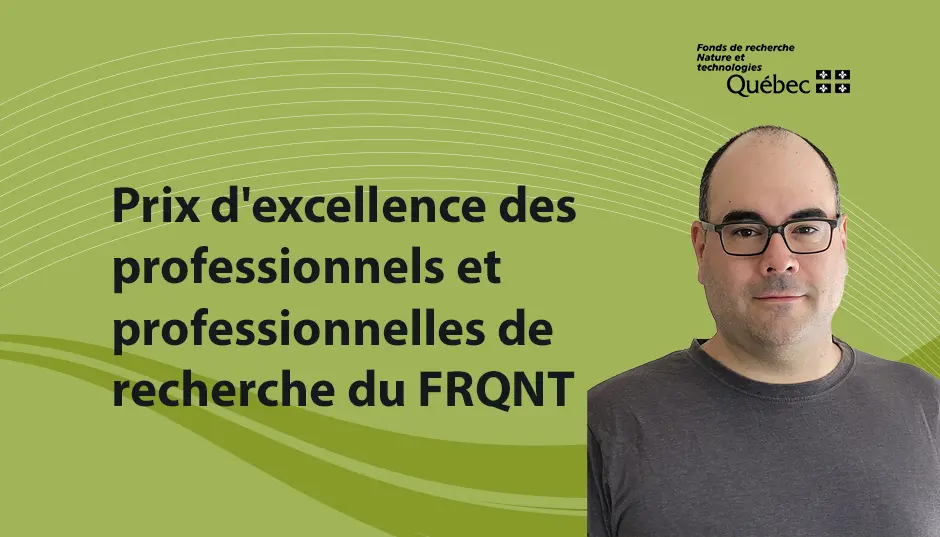 1st prize: Éric Normandeau, Université Laval
Since 2009, Éric Normandeau has been whole-heartedly committed to bioinformatics as a member of the Canada Research Chair in Genomics and the Conservation of Aquatic Resources led by Professor Louis Bernatchez at Université Laval. Since 2013, he has provided bioinformatics support to the 93 teams in the FRQNT-funded Ressources aquatiques Québec (RAQ) strategic cluster. In 2022, Éric joined the bioinformatics platform of IBIS, the Institute of Integrative and Systems Biology, on a part-time basis to provide genomics support to the research teams and external collaborators.
Éric has made it his goal to support genomics research and continue to enhance the quality of the training provided to the members of the groups of which he is a member. He has co-authored 70 papers and 114 presentations and created or led more than 25 training courses in bioinformatics and programming. The projects to which he contributes benefit evolutionary research, as well as key sectors for Québec, including biodiversity conservation, aquaculture, fisheries management and the early detection of invasive species.