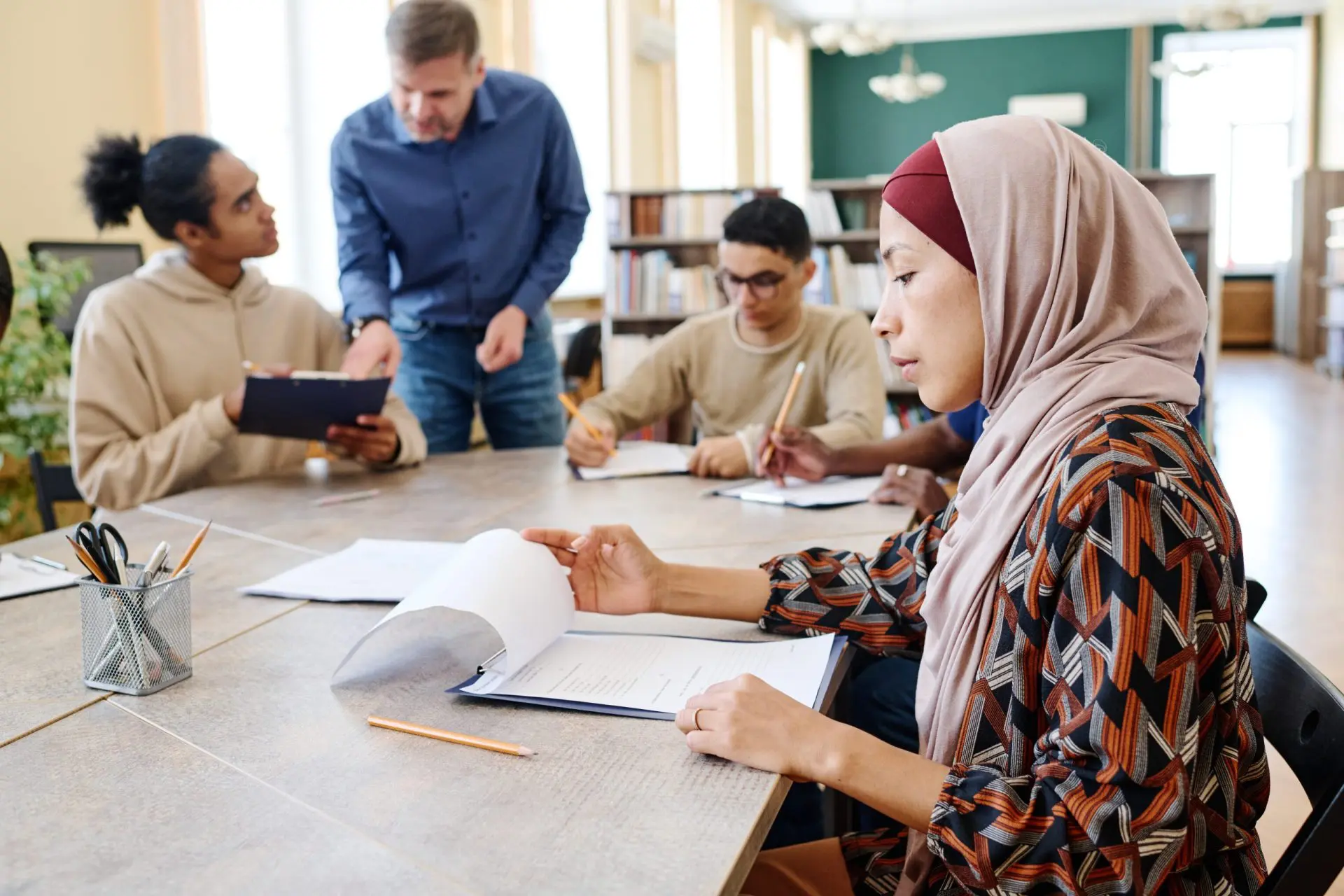 The socio-professional integration of immigrants remains a challenge in Québec. This is why employment assistance organizations carry out group interventions with new arrivals. While much is known about the impact of such initiatives, little is known about the dynamics that drive them, for example, the relationship between the participants and the workers, as well as the content of the information packages that are provided. For Patricia Dionne, a professor in the Department of Career Guidance at the Université de Sherbrooke, this gap is a blind spot in such programs.
To further knowledge in this area, the guidance counsellor and her team observed, for six months, the activities of a professional integration group made up mainly of poorly educated refugees in the Eastern Townships. Towards the end of this "controlled" observation period—during which the research team had a privileged relationship with the 14 participants—, a group interview was conducted. Individual interviews were then conducted in the three months following the end of the intervention in order to document the participants' socio-professional trajectories.
The results show that the vast majority of the refugees found a job at the end of the program. Intervention programs provide participants with skills that are useful in mastering the cultural norms of the host country, and ways to facilitate their integration. Participants also receive assistance in understanding the multitude of administrative documents that they and their families are frequently required to complete. All of these measures empower them and expand their real opportunities for socio-professional integration. These results have an impact on intervention practices with the clientele concerned.
Source : Pratiques de soutien au cours d'un groupe d'intégration sociale et professionnelle : retombées sur les capabilités de personnes réfugiées dans leur parcours d'apprentissage