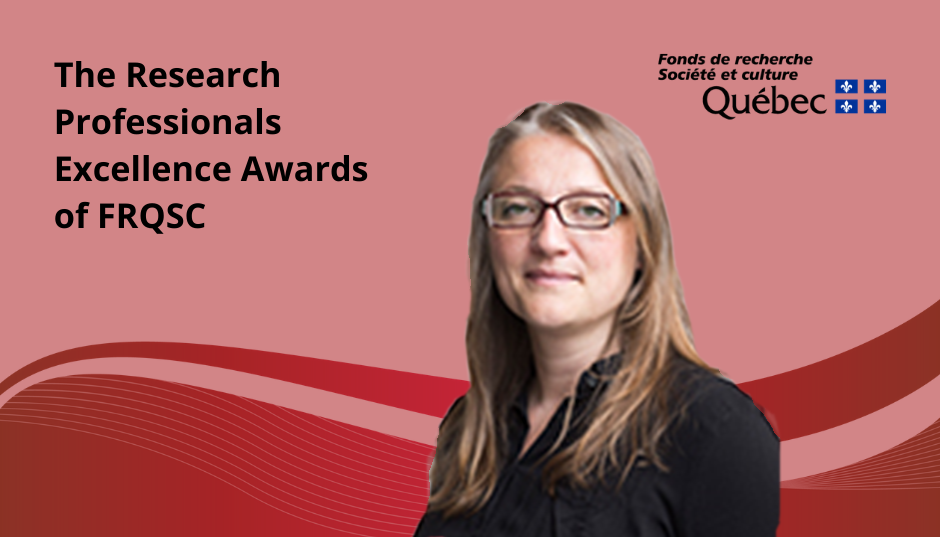 3rd prize: Lise Bizzoni, Interuniversity Research Center on Québec Literature and Culture – Université du Québec à Montréal
For the past 15 years, Lise Bizzoni has worked as the scientific and administrative coordinator of the Centre de recherche interuniversitaire sur la littérature et la culture québécoises at Université du Québec à Montréal. She carries out a range of tasks, preparing grant applications, planning committee meetings and drafting minutes, managing budgets, providing training and organizing annual scientific events. In addition to ensuring the smooth running of the centre and sitting on several editorial committees (Séminaires and Études littéraires collections at Nota bene), she offers services to students, including assistance with professional resumés and award applications, researcher networking and inclusion in centre activities.
In 2016, she and Martine Foisy (CIRST) developed a community of practice for FRQSC strategic cluster coordinators to provide support, pool knowledge and share best practices and work methods for research professionals. Lise earned a master's degree in modern literature and a post-master's in language sciences (Université Paris 3-Sorbonne Nouvelle). She also conducts individual research on topics including song (La chanson francophone contemporaine et engagée in collaboration with Cécile Prévost-Thomas, 2008, to be reedited in 2020).