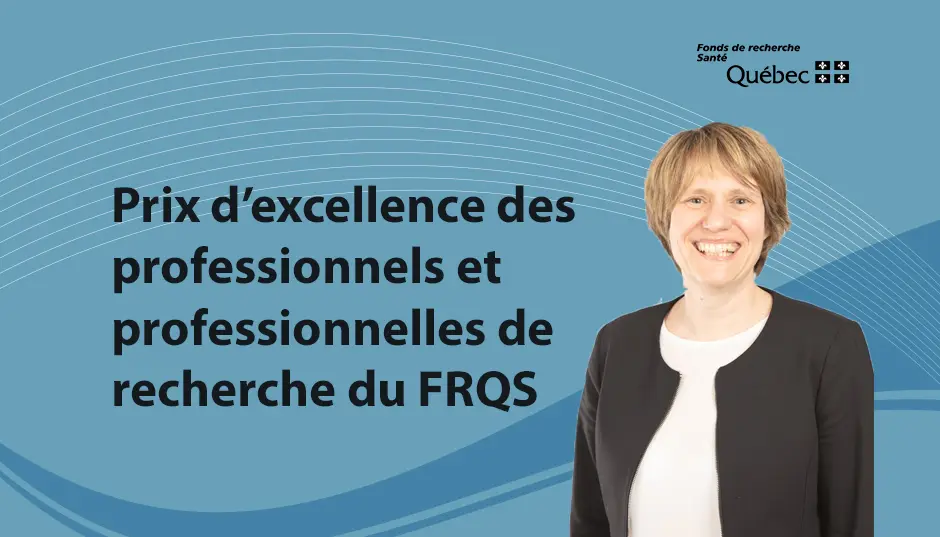 2nd prize: Louise Corneau, Université Laval
Nutritionist Louise Corneau earned a master's degree in nutrition from Université Laval. She has worked as a research professional at the Institute of Nutrition and Functional Foods (INAF) at Université Laval since its creation in 1999. Through her broad experience in nutrition, she has built an impressive track record. She has coordinated 11 large-scale projects, including one to develop and validate an online dietary assessment tool used in population-based health and nutrition projects. She mainly contributes to work focused on eating habits as they relate to weight management and health risks linked to obesity and diabetes.
In 2003, INAF entrusted her with the coordination of its clinical investigation unit. Since its implementation, some 20 researchers and their teams have undertaken more than 110 projects. Louise Corneau also played a key role in the third phase of INAF's infrastructure enhancement initiative—a $6M project to expand research, training and transfer activities in the fields of eating habits and culinary sciences. She continues to coordinate the use of the research space.