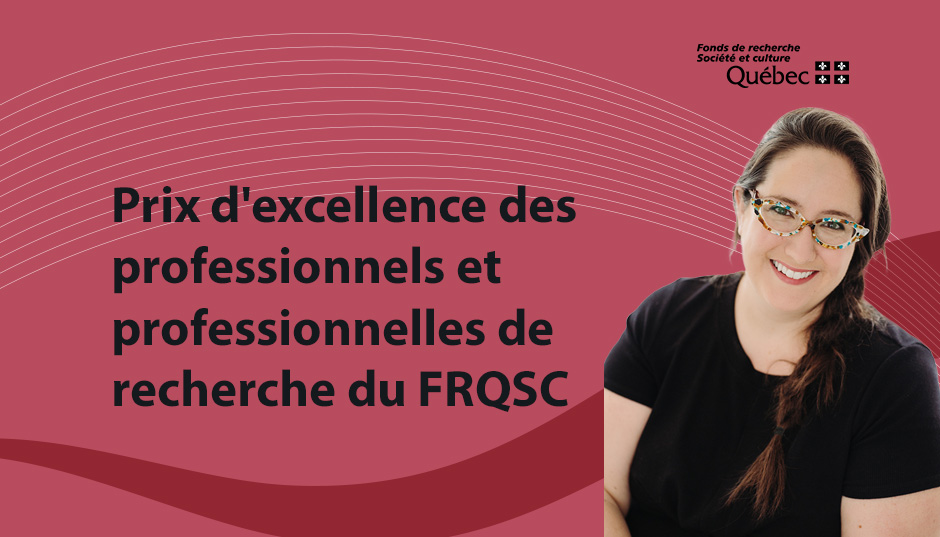 2nd prize: Sharon Smith, Université Laval
Sharon Smith has been a research professional at Université Laval since 2011, after working as a research assistant throughout her university studies. Passionate about special education and research, she joined GRIP-UL in 2004 and is now the group's coordinator. She supports the researchers in a number of scientific and administrative tasks, oversees the student committee and organizes the scientific and social activities that make GRIP-UL such a dynamic group. As the group's representative at the university's research centres working table, the Table des centres de recherche, she is called upon to discuss strategic and operational issues and contribute to the status of her profession.
She also played a key role in the development of training programs for teachers, parents and mentors (ACCES and MAXIME programs and Big Brothers Big Sisters Canada). As a member of the Canada Research Chair in Motivation, Perseverance and School Success, Sharon Smith explores topics including teachers' intercultural sensitivity and mathematical anxiety. She is especially invested in training the next generations of educators. Supporting students at every step in their academic journeys, helping them achieve their goals and sparking their interest in research are among the elements that make her work meaningful and stimulating.