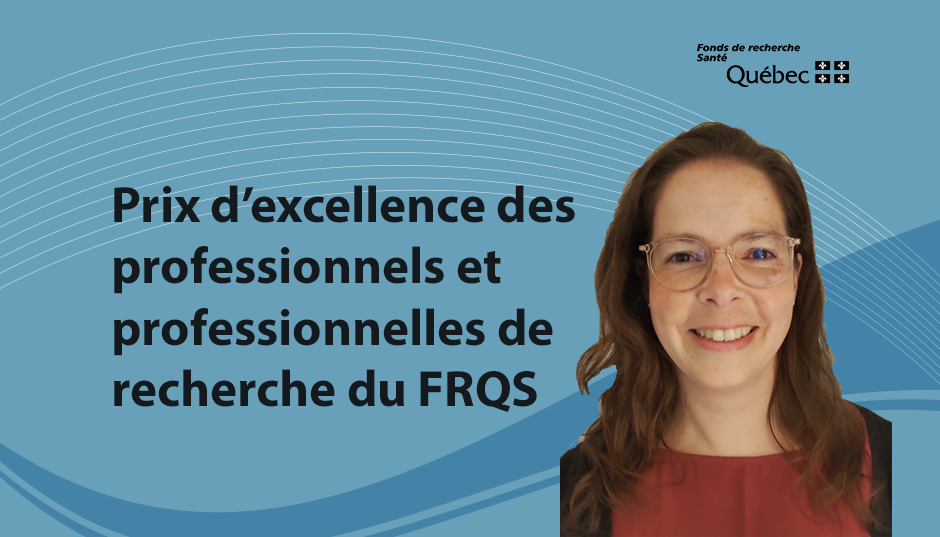 3rd prize: Anne-Marie Madore, Université du Québec à Chicoutimi
Since 2009, Anne-Marie Madore has worked as a research professional on the team led by Professor Catherine Laprise at Université du Québec à Chicoutimi. Building on the computational biology knowledge she gained while completing her PhD in the genetics of asthma, as well as ongoing training, she conducts planned analyses for a range of projects. She also oversees analytical work as part of several national and international collaborations. Her position in a smaller university without a critical mass in genetics has led her to broaden her skills and often teach herself the bioinformatics and statistical approaches required to develop the expertise within the team.
Through the years, she has supported 60 students in carrying out genomic analyses and drafting publications. Anne-Marie Madore has coordinated and contributed to several funding proposals and is the author or co-author of 25 papers. The quality of her work and especially the rigour of her data processing and quality of the support she provides students constitute an important part of the scientific contribution made by the Chaire de recherche du Canada en environnement et génétique des troubles respiratoires et de l'allergie, which receives international recognition.