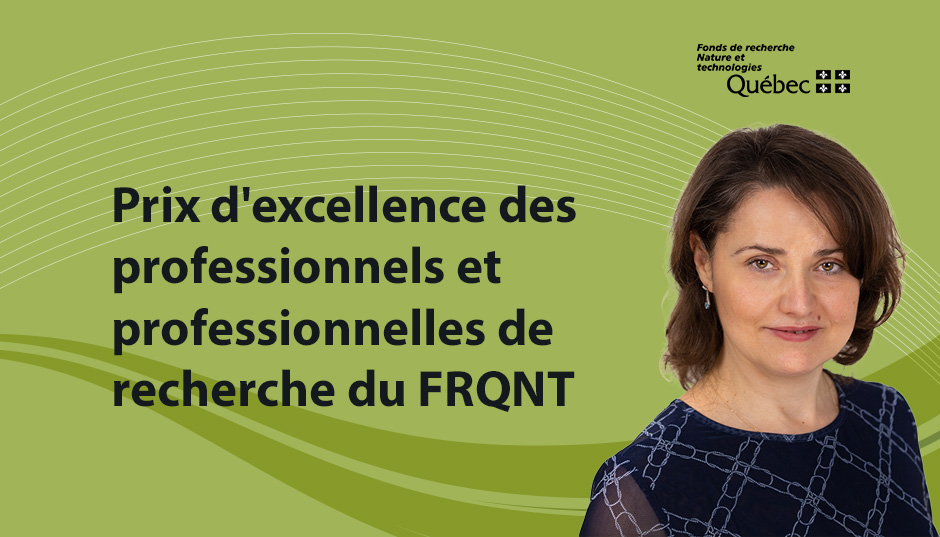 3rd prize: Dana Simon, Université de Montréal
Dana Simon shares her scientific knowledge with those around her in personal and professional contexts. She often hosts workshops at her daughters' schools, and has the opportunity to interact with the lake algae bloom monitoring community through her work.
She completed her graduate studies in molecular biology at Concordia University, a PhD in environmental chemistry at the University of Geneva (Switzerland) and a postdoctoral fellowship at Université de Montréal. As a member of the association of postdoctoral fellows, she developed a new interest that led her to coordinate an NSERC CREATE program in which she oversaw administrative and financial operations whose quality is now cited as an example by the federal funding agency.
With the launch of the cyanobacteria research project funded by Génome Quebec and Genome Canada, Dana Simon took on the role of manager—a position she viewed as a challenge. At the same time, she led a participatory science project involving over 86 lakes across Québec.
She recently tried her hand at writing with a children's book on ecology entitled File et Bul Le mystère du lac vert with her colleagues Nicolas Tromas and Jean-Olivier Goyette and illustrator Stéphanie Huneault.