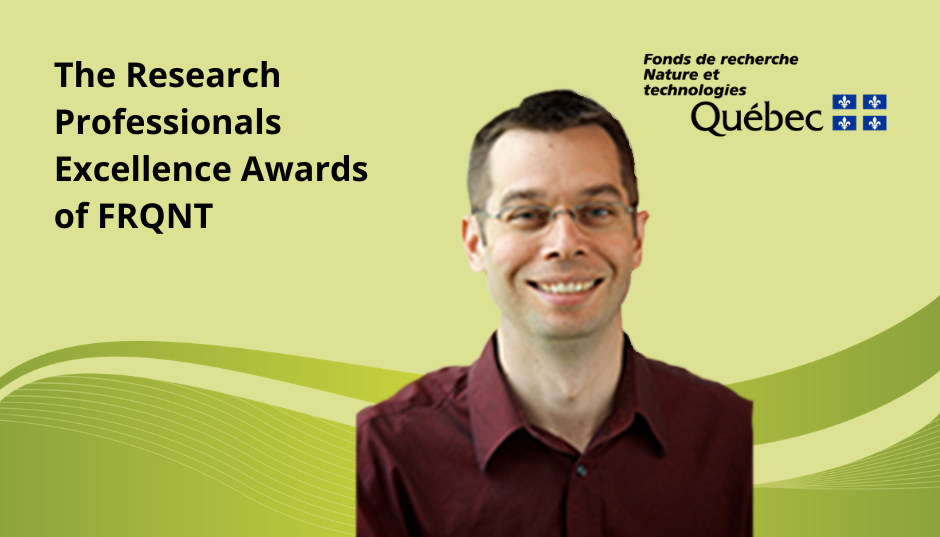 3rd prize: Dominic Létourneau, Université de Sherbrooke
Since 2001, Dominic Létourneau has worked as a research professional in the IntRoLab laboratory led by Prof. François Michaud. While earning his masters, Dominic developed a passion for artificial intelligence, embedded systems and robotics technologies. He brings a different perspective to the development and dissemination of research results by making certain projects available through open source licenses. The open source model has provided him with international visibility, initiating significant opportunities to collaborate with organizations in a range of technology sectors.
Dominic is recognized for his versatility and contributes to research project development and planning, technical implementation and knowledge dissemination. He has acquired expertise in integrated design for interdisciplinary robotics and fast prototyping for functional systems. His holistic vision enables him to recommend innovative avenues to overcome research challenges. 
His passion for his work extends beyond the academic setting: he shares his knowledge with those around him, creating an interest in science in a whole new generation.