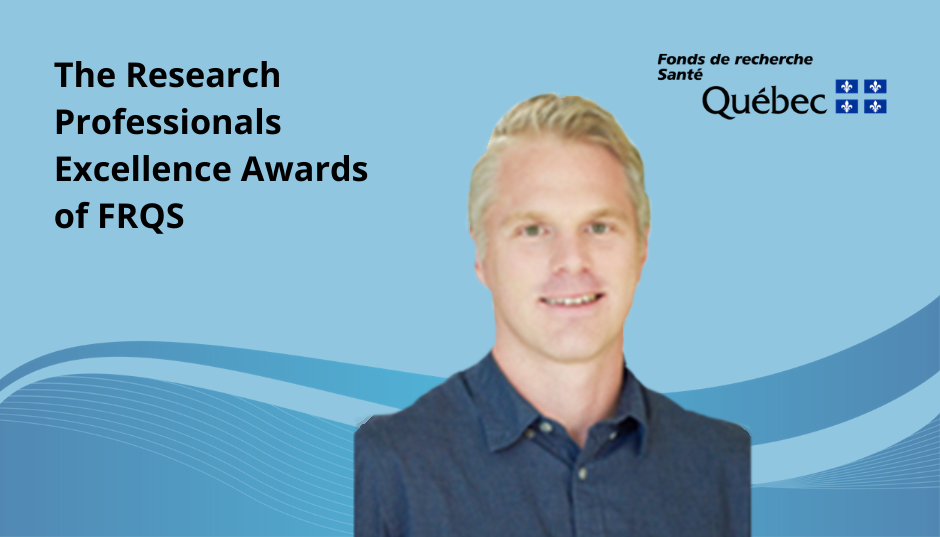 1st prize: François Fontaine, Université de Montréal
Having earned a master's degree in veterinary science from Université de Montréal, François Fontaine began his career at CHU Sainte-Justine in 2005 as a research assistant, where he worked in Dr. Haddad's laboratory on the creation of humanized mouse and flow cytometry platforms and developed joint expertise in laboratory work and clinical research. He joined the centre's administrative team in 2014 to become involved in the management of research laboratory operations, where he acquired extensive knowledge in the management of physical building facilities and a specialization in regulatory standards for level-3 containment laboratories. He is the head of the staff training program for wet lab biosafety and took part in the planning and execution of the research centre's move in 2017. He ensures the application of best research practices through the integration of ISO standards in the laboratory and through his recent Lean Six Sigma certification.
Mr. Fontaine is a research professional with a wide range of multidisciplinary skills that complement his field experience in both basic and clinical research, making him a key resource person for the CHU Sainte-Justine Research Centre.