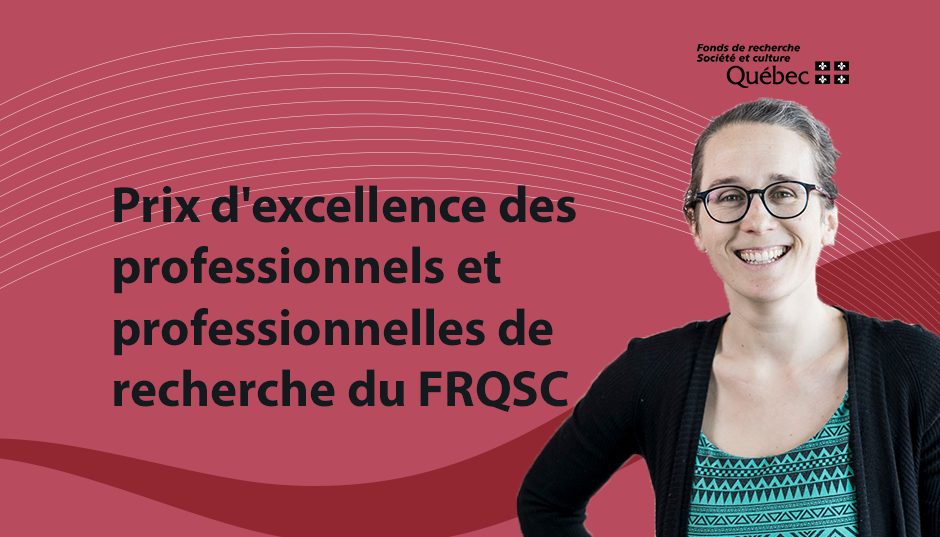 3rd prize: Frédérique Cornellier, Université du Québec en Abitibi-Témiscamingue
Frédérique Cornellier has been a research professional at Université du Québec en Abitibi-Témiscamingue since 2011. She earned a bachelor's and master's degree in anthropology and completed a short master's program in environmental education.
Her most significant professional accomplishments have focused on Indigenous issues. She has helped organize symposiums and events that turn a spotlight on Indigenous knowledge and realities for the general public and the scientific community. She also assessed the needs of Indigenous educators and students at the post-secondary level.
As a member of the Mamawi Mikimodan team, she contributed to the co-development of a territorial acknowledgement. Since 2020, her research activities have led her to work as a member of the Canada Research Chair in Issues Relating to Indigenous Women and participate in research on access to midwifery services for Indigenous communities.
Frédérique Cornellier's entire career is rooted in her strong desire for social justice and self-determination for First Peoples through means that draw heavily from a dialogical approach by, for and with Indigenous communities.