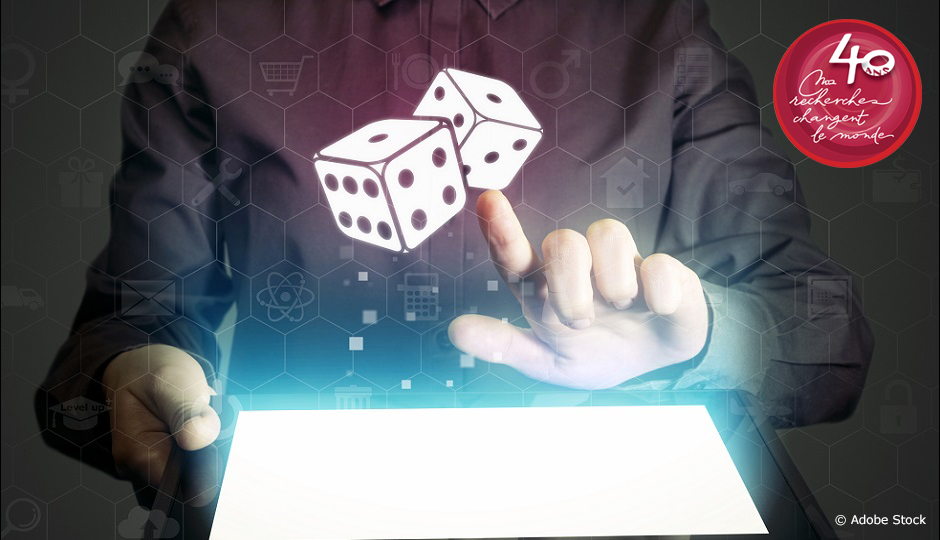 The interrelation between games of chance and money (JHA) and video games (JV) is arousing more and more interest from the scientific community, but also from clinicians who are familiar with porous boundaries between these activities and their problematic forms.
Young Quebecers' perceptions of the link between online activities and gambling have not yet been studied. To that effect, this study aims to increase our knowledge of the links between gambling and video game playing and the presence of problematic internet use.
The young people recognize the addictive potential of both activities and suggest preventive strategies. 
At the same time, the study aims to meet the needs of clinical settings and the lack of standardized assessment tools for internet addiction. To that end, the study includes the development of a clinical assessment tool for internet addiction (WebAdo) developed in collaboration with experts in the field. Data obtained from 94 young Quebecers made it possible to determine an optimal cut-off point for the detection of internet addiction using the Internet Addiction Test, and to collect the preliminary data necessary to validate the WebAdo assessment grid.
Furthermore, a qualitative analysis of the interviews revealed several similarities between gambling and video game playing, particularly with regard to pleasure, motivation and thrill/valorization/sense of accomplishment.
In addition, the young people recognized the addictive potential of both activities and suggested potential preventive strategies to reduce the development of negative consequences. The multiple similarities between the two activities demonstrate the need for vigilance regarding the possible repercussions of the blurred line between gambling and video games.
Main researcher
Magali Dufour, Université de Sherbrooke
Deposit of the research report: August 2018