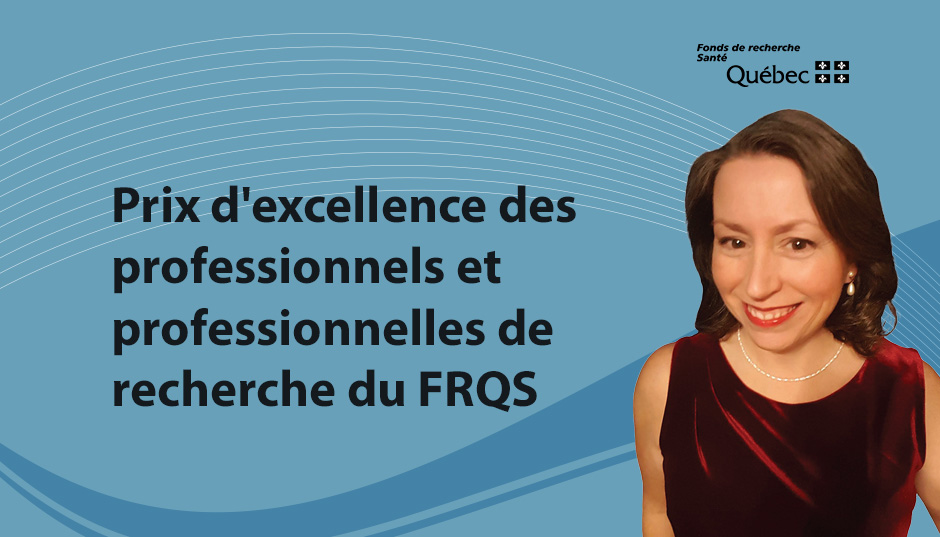 1st prize: Tyna Paquette, CIUSSS du Nord-de-l'Île-de-Montréal Research Center
Since 2000, Tyna Paquette has worked as a research professional at the Centre for Advanced Research in Sleep Medicine (CÉAMS) at the CIUSSS du Nord-de-l'Île-de-Montréal Research Centre, where she continues to build on the knowledge she acquired during her doctoral studies in physiology at McGill University.
In Professor Tore Nielsen's laboratory, she has helped train more than 60 students and postdoctoral fellows in a range of fields, including psychology, neuroscience and engineering. Her efforts have led to 24 articles and 62 conference abstracts as co-author or first author.
Through her excellent work analyzing and managing the CÉAMS research community, she has helped write and coordinate more than 50 public and private award and grant applications that have resulted in funding for over 35 research projects.
Her leadership in research data has enabled her to actively contribute to the sound management of various institutional databanks, including the Canadian Sleep Research biobank. The extensive advice Tyna Paquette provides to develop and conduct research projects bears witness to her selfless efforts to support other research teams.