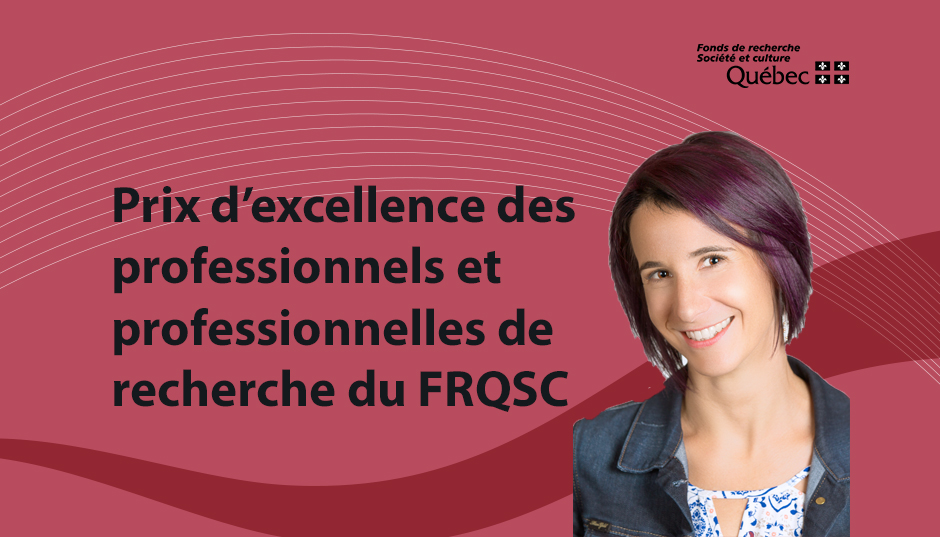 3rd prize: Caroline Robitaille, Université Laval
Caroline Robitaille began her career as a research professional in 2005 as the coordinator of leading multidisciplinary research teams. Since 2011, she has coordinated a research partnership dedicated to parental separation and blended families. She is also the scientific coordinator of the partner abuse research team at RAIV.
In recent years, she has played a key role in a broad longitudinal survey aiming to better understand the unique experience of separated and blended families and develop services, policies and legal standards that are in line with their realities. Caroline Robitaille is also involved in the organization of knowledge mobilization activities, providing hundreds of researchers, students and stakeholders with leading-edge training on issues related to topics ranging from family transitions to intimate, family and structural violence. She also supports some 200 graduate students and postdoctoral trainees who are members of the teams she coordinates.
In 2020, her exceptional contributions and their structuring impact on research were recognized by the Faculty of Social Sciences at Université Laval, which awarded Caroline Robitaille a 2020 Prix d'excellence des professionnels de recherche.